Vegan Cookie Box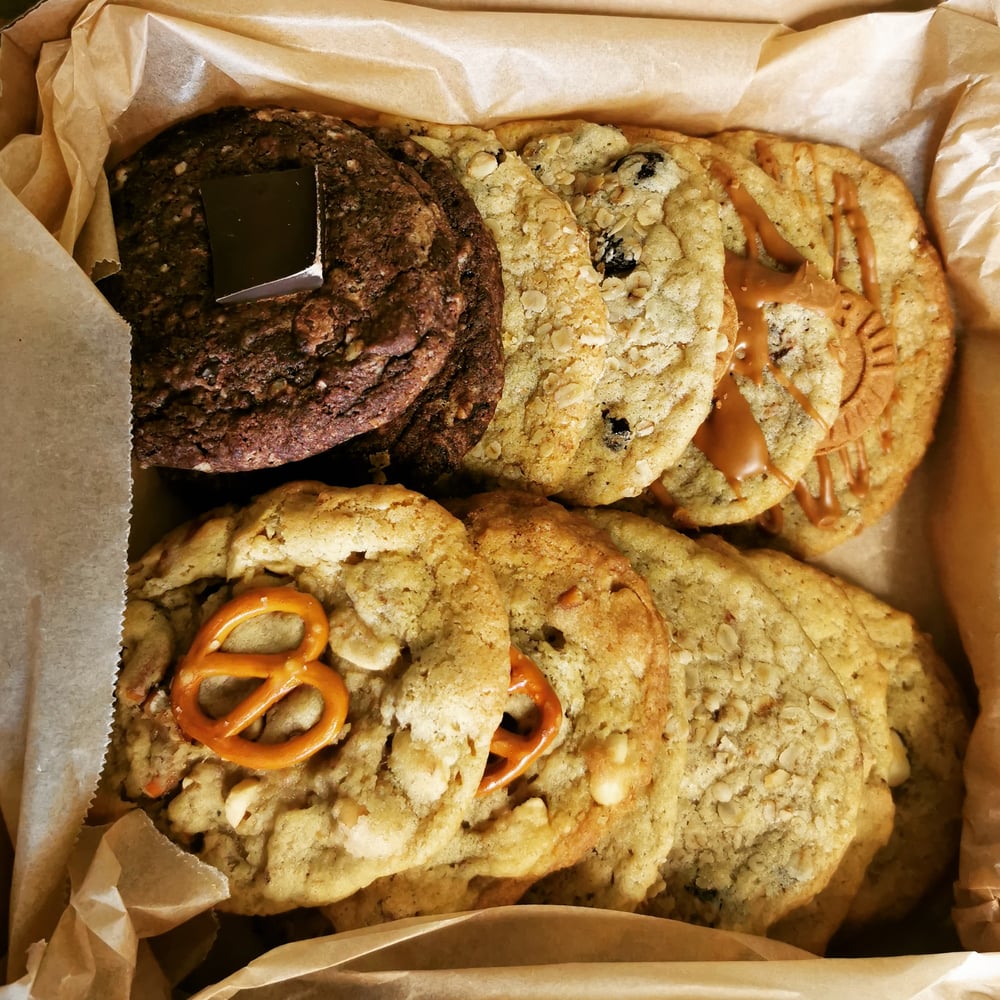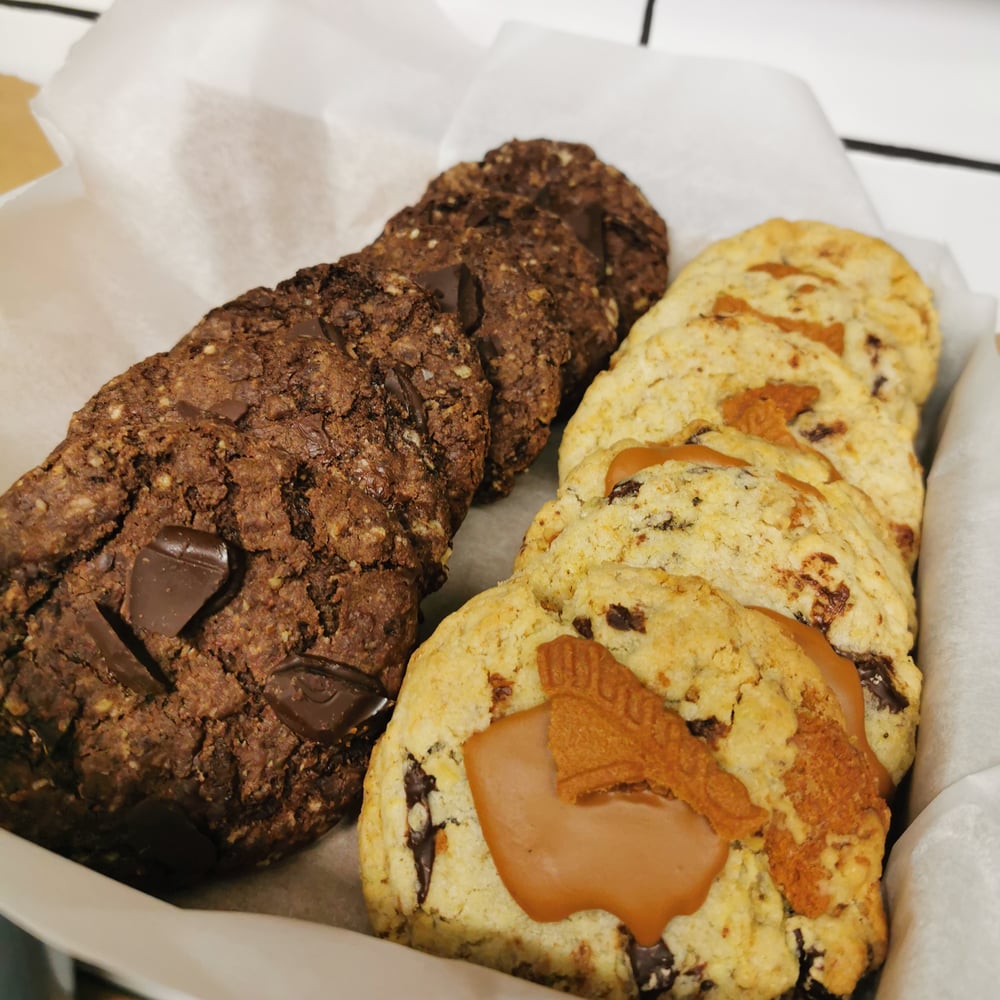 Why bit try a box of 12 AMAZING Vegan Cookies. (even if you're not vegan, they're magnificent)
The inky way to describe these beauts is they're like millies cookies... But way better! They're soft and chewy and packed with toppings.
Pick up to 2 flavours: (add this in the notes section before you checkout)
Biscoff
Choc chip
Double Choc
Cranberry and Orange
Oat Raisin
Salted Nuts and Pretzels
All cookies contain:
Soya, wheat and may contain traces of nuts.
If you're collecting or wanting local Delivery please pop it in the notes section.
If they're being posted... DON'T FORGET TO PURCHASE YOUR POSTAGE.